In 2018 I collaborated with Artist Lisa Rundstrom and artist/engineer Tom McGuire to create the public art sculpture, Avian Migration at Wichita's new Advanced Learning Library.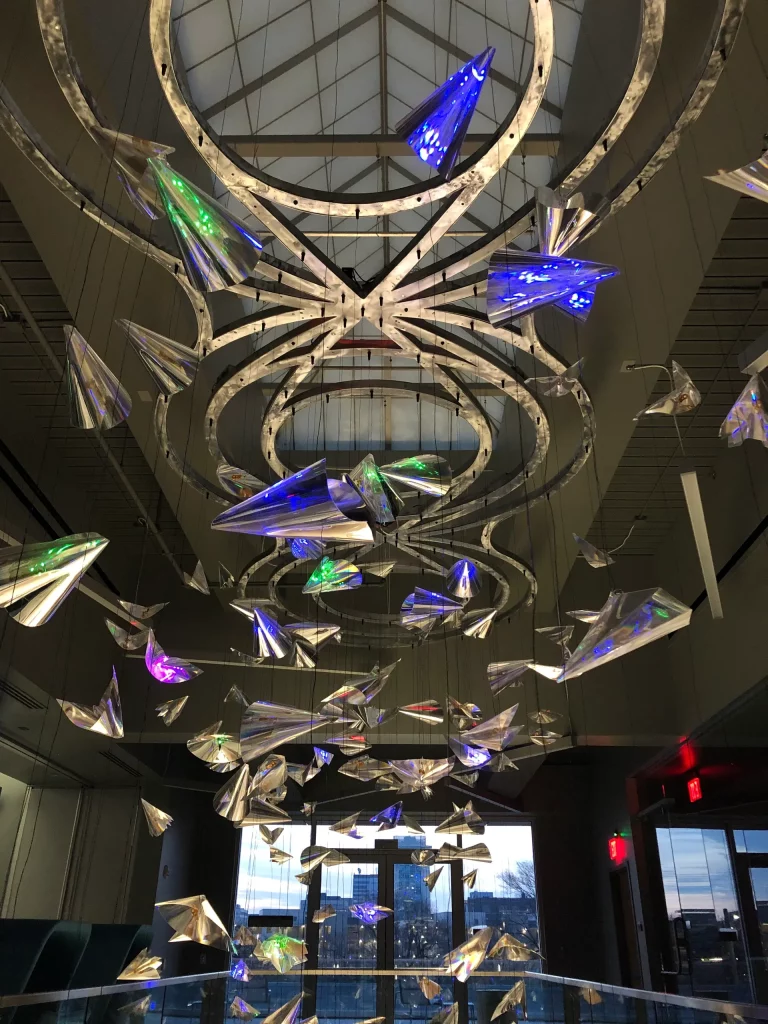 Avian Migration consists of more than 1,300 LEDs controlled by 8 motion-activated sensors spread throughout the library. I was primarily responsible for the development and implementation of the software to control the LEDs. I also developed the patterns the LEDs showed for the various modes of operation.
Avian Migration was led artistically by Lisa Rundstrom. I received assistance regarding implementation of the communication software by Pankaja Withanachchi. Finn Lanning helped with the patterns the LEDs displayed for the different modes.
Avian Migration is a continuation of the collaboration I have enjoy with artist Lisa Rundstrom. Working with Lisa, I developed and built the hardware and software for her project Mirrored Geometries:
I also developed and built the hardware and software for her project Rhizomatic Awareness: