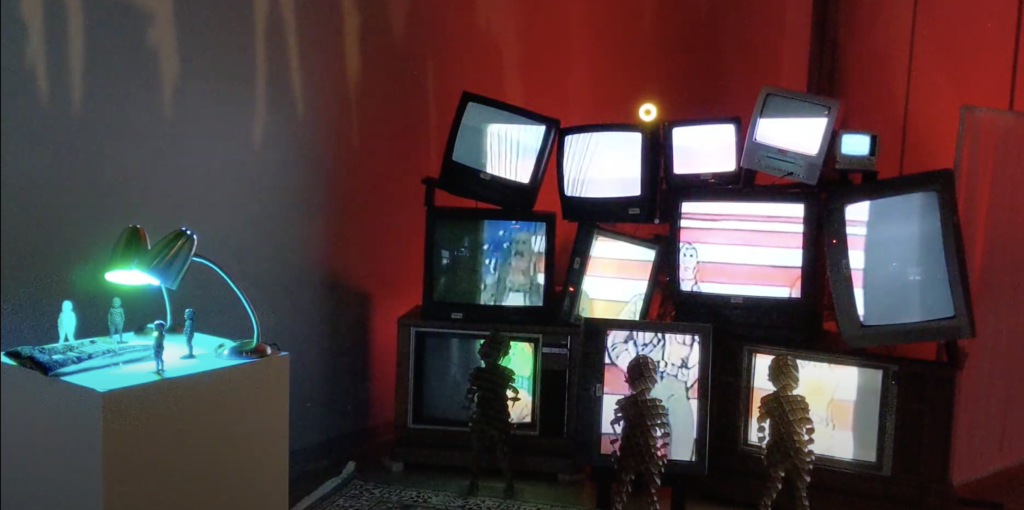 TV Mountain is an art piece which was initially installed as part of TechArtICT's Dreamgrass installation at Exploration Place Fall 2022. It consisted of 12 TVs at various angles and orientations, together forming a jumbotron. As part of Dreamgrass, it subjected faceless child-like objects to a litany of 80s commercials. The working remote enjoyed a special status of religious significance:
On the top of TV mountain a sentry scanned for viewers with a round glowing eye. It warned the children if it perceived a viewer as a threat:
From a technical level, TV Mountain can be configured for any number of TVs in any variety of configurations and orientations. Since its premiere in Dreamgrass, TV Mountain has been used by local vendors and other artists for various celebrations and videos.
TV Mountain was built with assistance from Tom McGuire